Funded Programs
Gulf District Schools Drone Program
The Port St. Joe High School Drone UAV program will prepare students for future careers by increasing students' skills and knowledge, encouraging industry certifications, strengthening career readiness, and teaching transferable, sustainable workforce skills that are designed to prepare students for employment and advanced educational training in the emerging aviation industry of unmanned aircraft systems. The PSJHS Drone Program will give students the opportunity to obtain Small UAS Safety Certification as a Visual Line of Sight System Operator (VOS). VOS Industry Certified Drone Pilots demonstrate expertise in the safe and professional application of remotely piloted aircraft making them highly qualified for careers in energy, environmental science, agricultural science, business, military, and has the potential to impact almost any business in a positive way. Florida is among the top ten states predicted to create jobs and revenue in this field.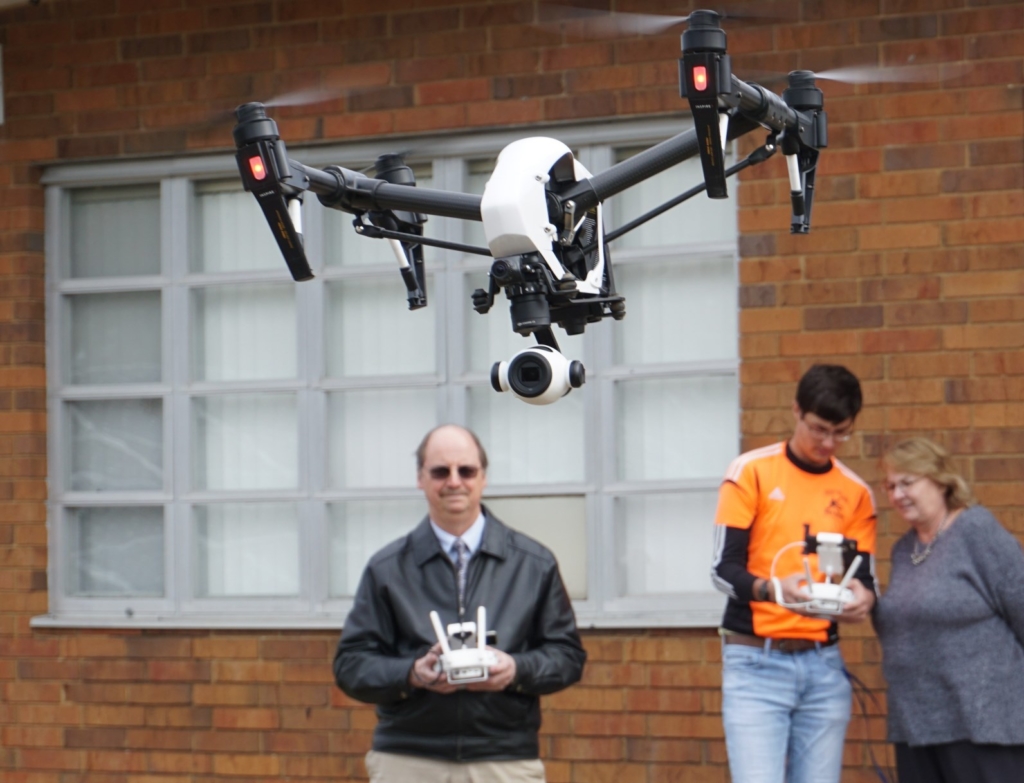 Underwater Robotics
Engaging 8th graders in STEM learning using an underwater robotics curriculum at PSJHS
The SeaPerch Program at PSJHS provides students with the opportunity to learn about robotics, engineering, science, and mathematics (STEM) while building an underwater ROV as part of a science and engineering technology curriculum. Students learn important engineering and design skills and are exposed to exciting STEM learning and careers.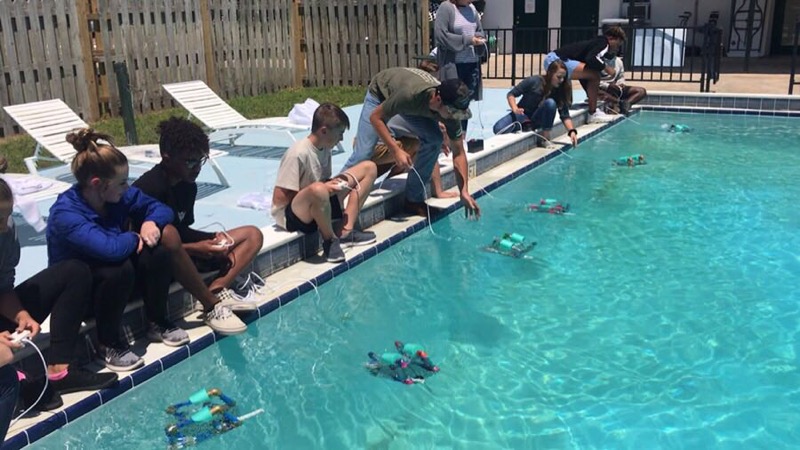 Port St. Joe Elementary School STEM
Duke Energy and AT & T sponsored STEM learning initiatives at Port St. Joe Elementary School. PSJES's goal is for every student in grades Kindergarten through Sixth to have the opportunity to learn computer science, practice coding, and experience the principles of robotics on their academic level. Learning to create code provides hands-on learning that nurtures problem-solving skills, logic, creativity, and innovation. PSJES students are building a foundation for success in any 21st-century career path with exposure to STEM study and careers so that they may achieve their greatest potential.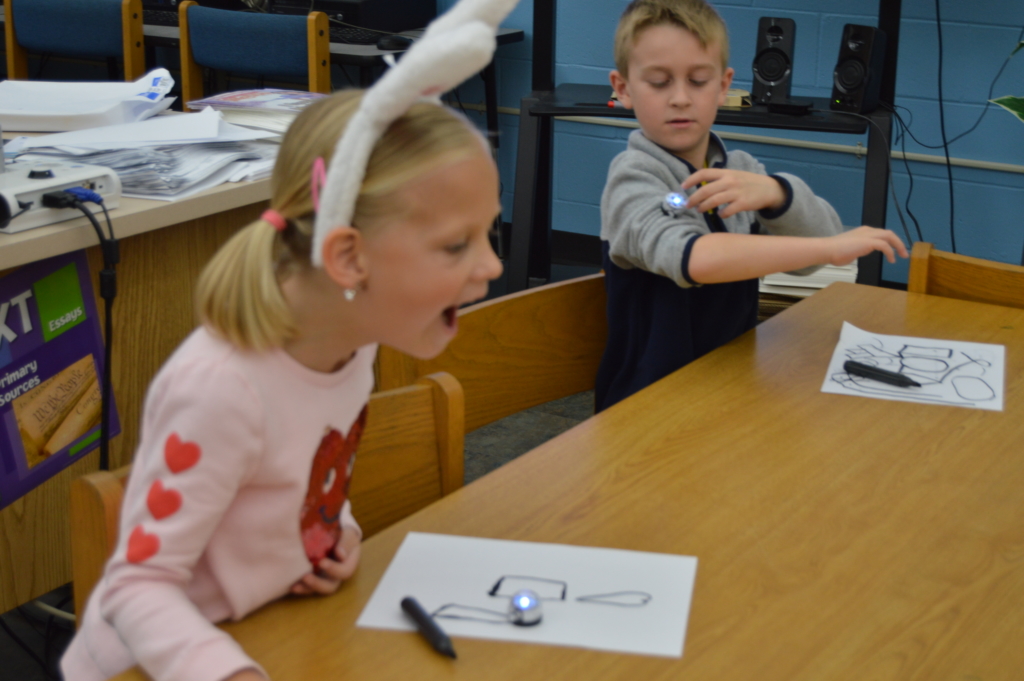 PSJHS Geometry Building Project
Kim McFarland, Geometry Teacher at Port St. Joe High School, received a grant for her Geometry Architecture Design Project. Students work in teams to solidify geometry concepts and apply the standards they have learned on a real-world project. Through this project, students will brainstorm ideas, apply knowledge, and refine their designs to meet standards of building construction. Students design, build, and present their projects. Students learn how STEM study and STEM careers play a critical role in the rebuilding of the Florida Panhandle and allow them an opportunity to be creative and innovative.